On December 21st, 2021, the inauguration ceremony of BRILA Haikou Center, hosted by BRILA and co-organized by Hainan Lawyers Association, was held in Haikou, Hainan Province. Vice Minister of Justice Xiong Xuanguo delivered a congratulatory speech for this event. Yan Xijun, Vice Governor of Hainan Provincial People's Government, Kang Yu, Secretary General of BRILA, Miao Yanhong, Director-General of Hainan Provincial Department of Justice, Han Yunfa, Vice Mayor of Haikou Municipal People's Government and Zhang Xiaohui, President of Hainan Lawyers Association jointly inaugurated BRILA Haikou Center.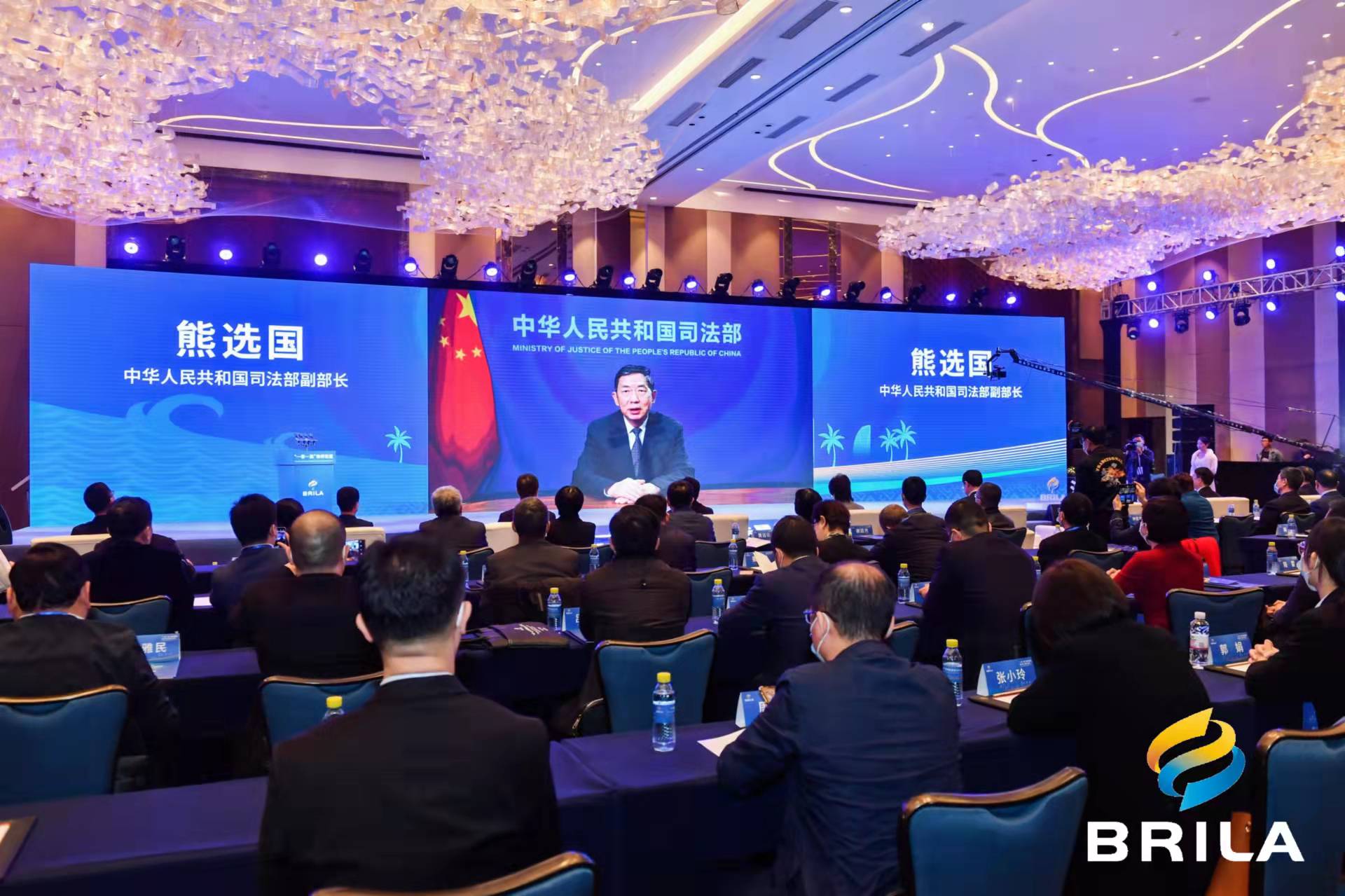 Xiong Xuanguo, Vice Minister of Justice, stressed in his video speech that the establishment of BRILA Haikou Center is an important measure and solid move to take a coordinated approach to promoting the rule of law at home and in matters involving international parties, and it is of great significance to give full play to the rule of law in strengthening the foundation for stable expectation and long-term benefit and to facilitate a law-based business environment in Hainan Free Trade Port and to further integrate Hainan into the construction of the Belt and Road Initiative (BRI).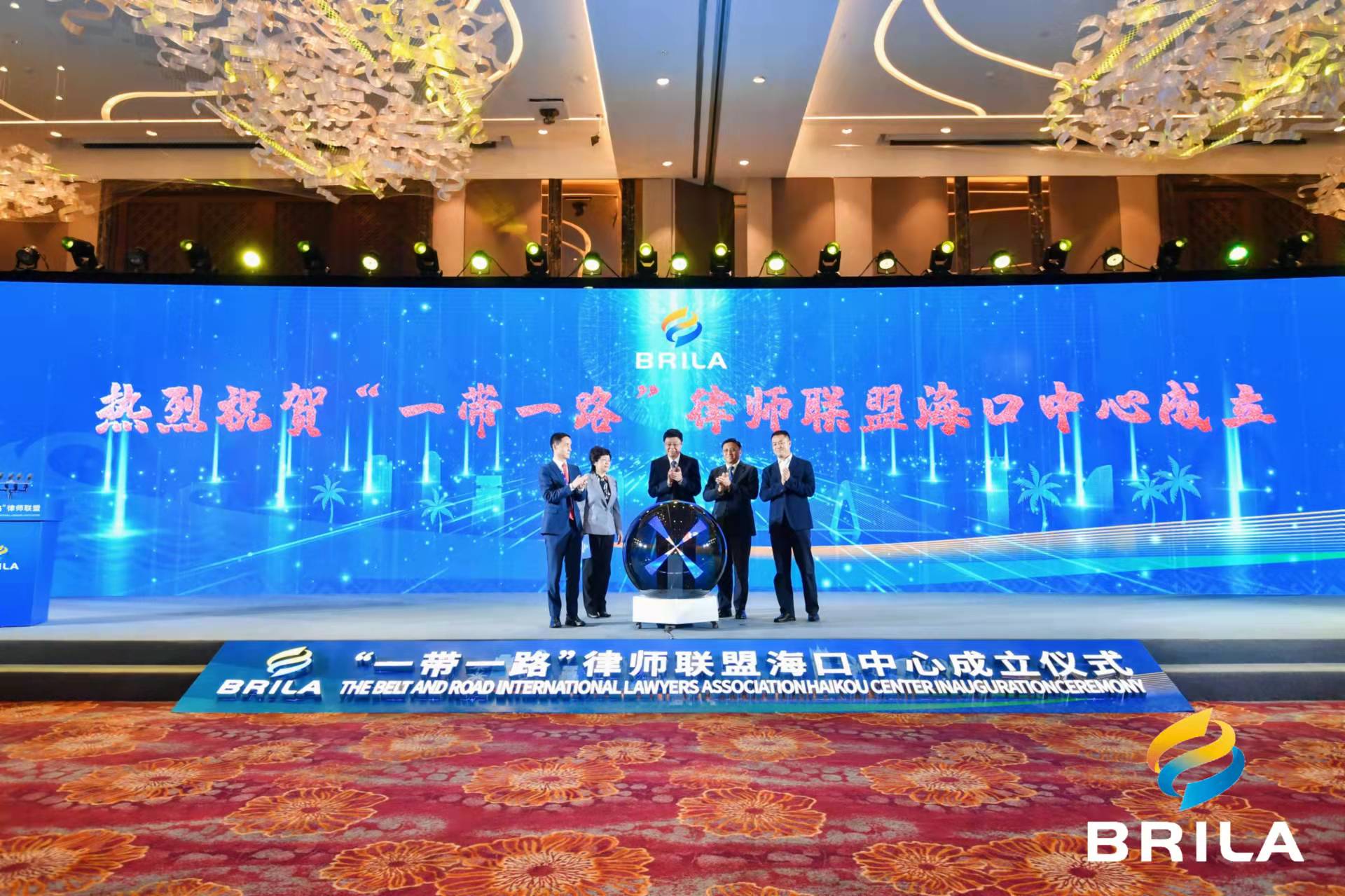 Hainan plays an important role in the Belt and Road construction. In June this year, Hainan Free Trade Port Law of the People's Republic of China was promulgated and came into effect, which provided concrete legal foundation for building a high-level free trade port with Chinese characteristics and promoting a new pattern of higher-level reform and opening up. The further development of the Belt and Road construction has promoted the trade and investment cooperation between Hainan Free Trade Port and the Belt and Road countries and regions-which is also a key factor to BRILA's choice to set up its representative branch in Haikou.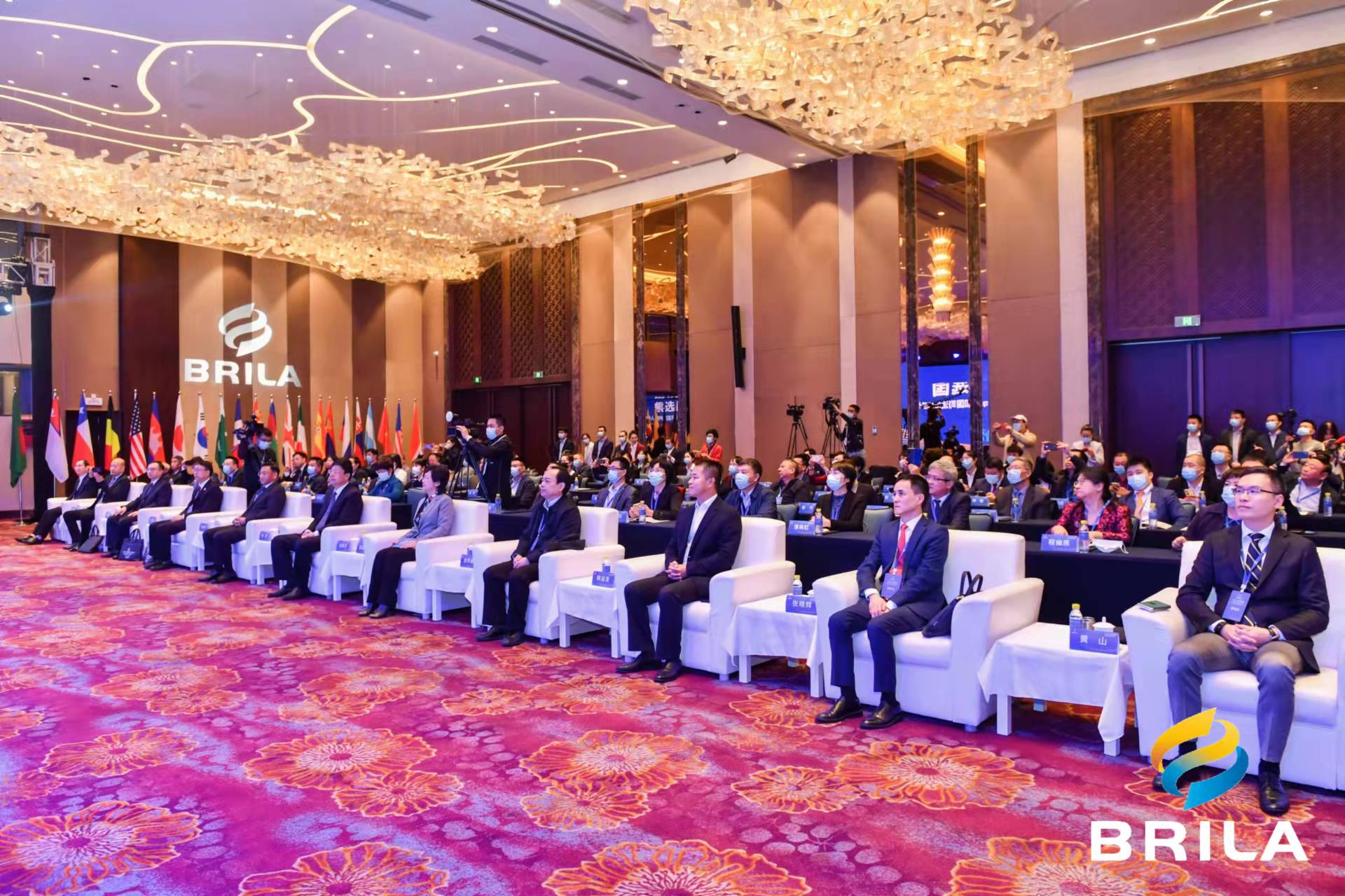 The newly established Haikou Center will make full use of the favorable policies and geographic advantages of Hainan Free Trade Port to actively carry out international legal exchanges and cooperation, conduct legal research and provide legal advice for the Belt and Road construction; optimize training modes for local foreign-related lawyers and enhance their international competitiveness; and integrate foreign-related legal service resources for building an international legal service hub in Hainan.
Representatives of BRILA Xi'an, Guangzhou and Chengdu centers, the People's Government of Hainan Province, the provincial Department of Justice, the Provincial Lawyers Association and lawyers attended the inauguration ceremony.